The Tustin Democratic Club focuses its efforts within the City of Tustin, to advance the goals of the Democratic Party through public policy and political issue analysis.  The Club will encourage Democrats to run for office, host informative meetings and candidate forums, and partner with other Democratic Clubs and progressive organizations, to benefit the Democratic Party.
Specifically, the club is working to support local, state and federal Democratic candidates and provide education around issues of concern to the group. The following is the group's stated Mission and Vision.
Mission:  The Mission of the Tustin Democratic Club is to support Democrats running for local, state, and federal office. 
Vision:  2021 Goal:  Our goal is to get more Democrats elected to federal, state and local offices!  Keep the Blue Wave Going!
In 2020, Tustin Democrats endorsed these great candidates and they won!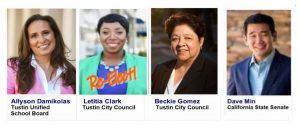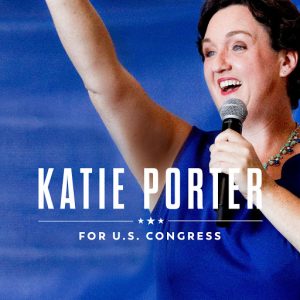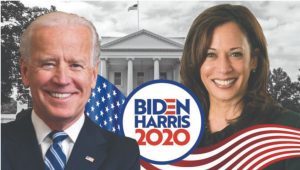 As active progressives in Tustin, Tustin Democratic Club members are working to bring a brighter future to Tustin.  In 2021 is the year we will continue to work for progressive change in our community! Join us!