THIS Tuesday May 19 at 7:00 join Congresswoman Katie Porter and Tustin Dems for a Zoom Meeting!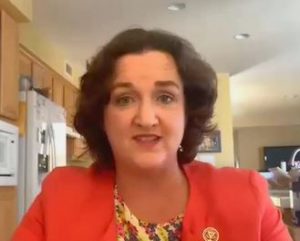 Join us as she fills us in on:
The most up to date Federal response to the COVID-19 Pandemic
The 2020 Election and Election Security
Speaking briefly afterward will be local candidates:
Allyson Damikolas for Tustin Unified School Board
Leticia Clark for Tustin City Council
Lee Fink for Tustin City Council
Kim Adams for Tustin City Council
TO ATTEND: The Zoom Meeting link will be sent tomorrow morning to to the people who 
RSVP HERE!
 ! Tell your friends!
TO ASK A QUESTION:
Send us an e-mail
and put
Katie Porter Zoom Question
in the subject line.